A digital presence as powerful as a boutique on Avenue Louise
Our clients' testimonial videos
Smartphone Compatible Responsive Sites
For us it's a no-brainer, but some of our clients are still working with websites that are not optimised for mobile phones and tablets.
With more than 80% of people using their smartphones to perform Google searches by 2022, it's imperative that your site is user-friendly on these devices.
For a professional website, one of the elements taken into account by search engines is the speed of your website.
Whether it's for a showcase site or an online shop (e commerce), if it's too slow, your ranking will drop and you will lose visibility.
Our agency is specialised in website creation and we optimise the loading time of all our website creations.
web design agency - UI/UX
In website creation and web design, less is more.
Simplified navigation for the user experience and a digital strategy to get to the core elements of your communication.
We simplify your message and make it easy for your customers to remember.
List of Contents Introduction Think of a world where using Facebook or Instagram might cost money. A paid Meta subscription, to be ad-free (a bit like Youtube, with Youtube Premium) Sounds strange, doesn't it? But that's exactly what Meta, the company behind these two social media giants,
Read More "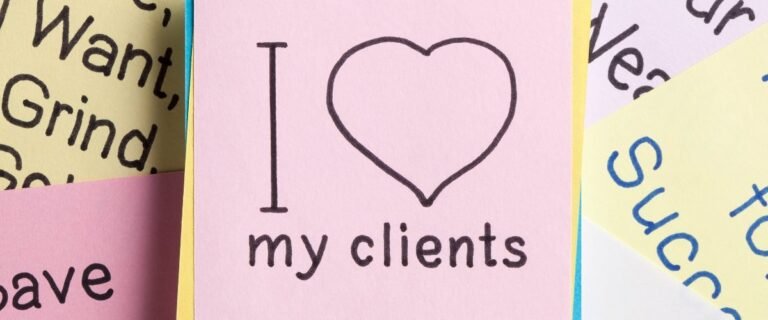 Whether you're new to business or have been in it for years, these seven questions will help you identify your ideal customer so you can understand how to serve them better. The question I see again and again is: "How can I get more __?".Insert
Read More "
Introduction to web hosting costs Have you ever wondered how much web hosting costs? Why do some providers charge €2 per month, while others charge €30 per month? Sit back, breathe, we'll explain it all to you calmly... In a world where online presence has become crucial, understanding the costs of web hosting is essential.
Read More "
Dynamic Digital Marketing Agency
Why Votre Site Pro for the creation of your website ?
A service adapted to your needs and means
First of all, every company is different and therefore has different needs. That is why our web development agency studies your project in order to be able to realize your website in the best possible way.
Transparent website design
It's not news that many web marketing agencies don't show you what they do. Our internet marketing agency will guide you through the analysis of the results in full transparency.
Satisfied or refunded guarantee
In conclusion, our goal is to help you digitalise your business. If you are not satisfied with our work as a digital marketing web agency, we will refund your money, no questions asked.
100+
Advertising Campaigns
Our latest website creations in Brussels
Raphaeli's Coiffure
Hairdresser and colorist in Brussels
Digital Communication Agency
Is it still possible to have a business without an online presence and social networks?
The answer is a big NO!
Therefore, who has never been on search engines or Facebook before visiting a shop, hotel or restaurant?
We all do it and so do your customers!
Your website is a 24/7 showcase.
We will help you climb to the first page on Google with our SEO agency.
Frequently Asked Questions
Here you will find a list of the questions we are most often asked
Are your services available everywhere in Belgium?
Yes!
Our offices are located at Avenue Louise in Ixelles, but we are happy to travel to the 19 municipalities of Brussels, if necessary.
Our services are also available in Wallonia.
Anderlecht, Auderghem, Berchem-Sainte-Agathe, Brussels, Etterbeek, Evere, Forest, Ganshoren, Ixelles, Jette, Koekelberg, Molenbeek-Saint-Jean, Saint-Gilles, Saint-Josse-ten-Noode, Schaerbeek, Uccle, Watermael-Boitsfort, Woluwe-Saint-Lambert, and Woluwe-Saint-Pierre
How much does a website cost?
It all depends on the specifications (but also on the web design agency).
That is to say, the number of pages of your website, the content (photos and text), the features (booking, online payment, calendar ...)
Depending on the complexity of the creation of a website, the price can vary between 500 € and 20,000 €.
This is why it is often difficult to answer this question with precision.
We strongly advise you not to opt for a formula with a monthly subscription (for example: 199€/month).
You risk being stuck with a subscription for years and paying 3 to 4 times more for your site.
How does facebook ads work?
With Facebook you can precisely target the audience you want to show your ad campaign to.
You can also accurately analyse the results.
Facebook charges you for every 1000 impressions.
In Belgium the price varies between 1 and 10€ per 1000 impressions.
This is a very effective way to reach your target audience.
The aim of working on your natural referencing is to appear in the first search results on Google.
Let's say you are an accountant and I search on Google for "accountant ixelles".
Your objective is to have your website appear in the first results in order to get a maximum number of visits and therefore clients.
Yes!
We offer individual and group training.
Our best selling course teaches you how to use Facebook and Instagram advertising to get new customers or make online sales.
For more information, please contact us by email or phone by clicking on the links below.
Do you offer any kind of guarantee?
Of course we do!
All our services are covered by our money-back guarantee.